Powerful, Bold, and Confident: How New York's Fashion Scene is Evolving in 2023
New York's fashion scene in 2023 is nothing short of powerful, bold and confident. The city that never sleeps has always been a hub for creativity and inspiration, but the future of fashion here is truly electrifying. From streetwear to high-end designer labels, New Yorkers are redefining what it means to make a statement with their style choices. Runways are filled with fierce models sporting bold colors, daring patterns and innovative designs that push the boundaries of traditional fashion norms. But it's not just about aesthetics – there is an undeniable sense of empowerment amongst those who wear these clothes, as they exude confidence in every step they take down the bustling streets or at glamorous events. This newfound attitude towards fashion reflects the strong sense of self-expression and individuality that defines this city, making New York's fashion scene in 2023 one to watch out for.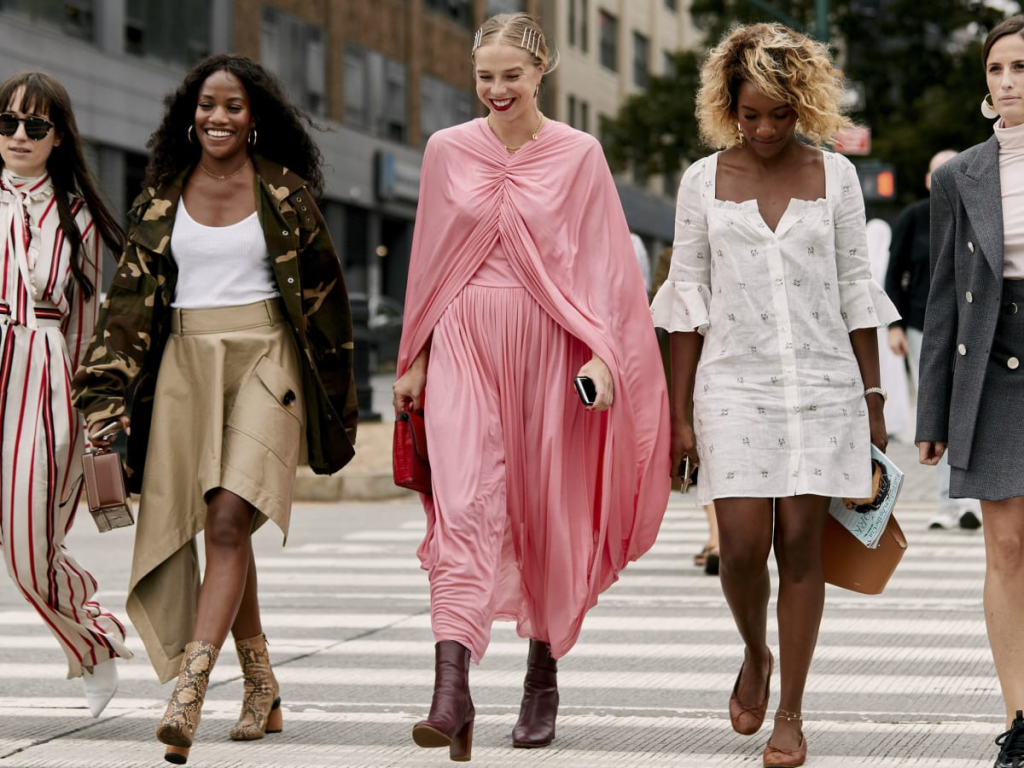 New Yorkers Awesome Collection This Summer
Are you ready to explore the fashion scene of New York City this summer? Then look no further than Starlinc's latest series, "2 Questions, 2 Dollars". This innovative collection offers a unique and insightful perspective on how New Yorkers are expressing themselves through fashion this season. With its bold colors, daring patterns, and unexpected combinations, this collection is sure to inspire and excite even the most discerning style enthusiasts. Whether you're strolling through Central Park or hitting up one of the city's many rooftop bars, these pieces will help you stand out in all the right ways. So why wait? Dive into Starlinc's "2 Questions, 2 Dollars" Latest Series today and discover what makes New York City's fashion scene truly awesome.
This Summer Colors have High Contribution
This summer, the taste and preference of New Yorkers in fashion have been heavily influenced by vibrant colors. The city's trendsetters have been spotted donning bright hues like neon green, fuchsia pink, and electric blue. This season has seen a shift from the classic neutrals to bold and daring shades that exude energy and confidence. These colors have taken center stage on runways all over the world as well as on the streets of New York City. From head-to-toe monochromatic looks to color-blocking ensembles, these hues are being embraced by everyone from celebrities to everyday fashion enthusiasts. Whether it's a pop of color with accessories or an entire outfit in one statement shade, this summer is all about making a bold impression and standing out in style.
Final Words
New York's fashion scene is evolving in 2023, and it's more powerful, bold, and confident than ever before! Designers are taking risks with their creations, pushing boundaries to create looks that exude a sense of strength and daring. From avant-garde streetwear to elegant evening gowns, there's no shortage of creativity on display. The city itself seems to be pulsing with energy as fashionistas flock to shows and events, eager to see what new trends will emerge next. New York's fashion scene has always been iconic but now it stands out even more as a showcase for the most powerful, bold, and confident styles in the world!
Tags: